Featured Guest
Congressman Jason Chaffetz
Fox News Contributor, Fellow at Harvard's Kennedy School, Institute of Politics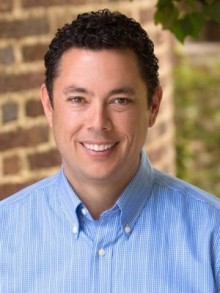 The 3 Things You Need to Know (In the Next 12 Months)
Former Congressman Jason Chaffetz shares insights from his experiences as Chairman of Oversight & Government Reform Committee. Deep conversations with non-partisan tech leaders, healthcare insiders, privacy experts and industry leaders have given Jason high-level knowledge on coming trends and changes.Tomorrow's challenges will serve as catalysts for new opportunities in a wide range of areas. And, while politics inform DC's decision-making, Rep. Chaffetz shares his data and insights from a unique perspective above the political fray.

Jason Chaffetz was elected to Congress in 2008 and selected by his peers to be a Chairman in the House of Representatives—only the fifth time in 100 years a three-term Representative ascended to such a position.

As Chairman of the powerful Oversight & Government Reform Committee, he led investigations into the United States Secret Service, the Department of Education I.T. vulnerabilities, the Drug Enforcement Agency, the Office of Personnel Management (OPM) data breach, the Environmental Protection Agency, the Benghazi terrorist attack, misuse of classified information by Hillary Clinton, Fast & Furious, and the IRS scandal. Congressman Chaffetz left Congress in June, 2017.

Previous to Congress he was Chief of Staff to the Governor of Utah. A former placekicker on the Brigham Young University Football Team, he earned his BA in Communications in 1989 and then joined the local business community for 16 years before entering the public sector.