Featured Guest
Frank H. Buckley
Professor, Senior Editor, Columnist, Author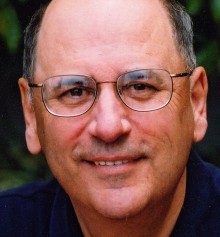 The Republic of Virtue: How We Tried to Ban Corruption, Failed, and What We Can Do About It
Public corruption is the silent killer of our economy. We've spawned the thickest network of patronage and influence ever seen in any country, a crony capitalism in which business partners with government and transfers wealth from the poor to the rich. This is a betrayal of the Framers' vision for America, and of the Constitution they saw as an anti-corruption covenant. Most Americans get it, and this explains the otherwise improbable rise of Donald Trump and Bernie Sanders.

When a country is corrupt, legislative efforts to make things better can actually make them worse. That's what has happened with our campaign finance laws. We've criminalized political speech and sent the message that it's unsafe to get involved in politics without a lawyer at one's side. Donor disclosure requirements have also unleashed Internet mobs that attack political opponents.

Frank Buckley is a Foundation Professor at George Mason University's Scalia School of Law. He is a frequent media guest and has appeared on CNN, Rush Limbaugh, C-SPAN's Washington Journal, China's CGTN, Newsmax, and many more. He is a Senior Editor at The American Spectator, a columnist for the New York Post, and has written for the Wall Street Journal, USA Today, US News, National Review, and many more.

Buckley was a contributing speechwriter to Donald Trump Jr.'s July 19 address to the 2016 Republican National Convention, and defended Trump against accusations of having misappropriated phrases from Buckley's published work. He lives in Alexandria VA with his wife, Esther, two German Shepherds and two cats (the good one and the evil one). His daughter, Sarah, and her husband Nick Mark, are fellows at the University of Washington Medical Center.