Featured Guest
Catherine Engelbrecht
Founder and President, True the Vote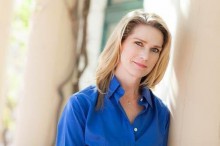 "What's Past is Prologue"
True the Vote founder Catherine Engelbrecht talks about the integrity of the 2016 election, separates the facts from the fiction, and discusses what it all means for the future of voters' rights.

Catherine is a mother, business owner, native Texan, and lifelong practitioner of common sense.

What became a full-time call to grassroots activism first started in 2008, when she could no longer watch silently as government made decisions that stood in stark contrast to America's principles of personal liberty and economic freedom.

In 2009 she started True the Vote, a citizen-led effort to restore honor and integrity to our electoral system. True the Vote educates voters, researches the veracity of voter rolls, trains and mobilizes citizens to work at the polls,and advocates for election code reform legislation. In just a few short years, True the Vote has become the nation's leading voters' rights organization.

Catherine believes when government isn't held accountable, it inevitably abuses the rights of American citizens. So, when she learned the Internal Revenue Service was targeting her organization and others, Catherine stood her ground and took action. Under her leadership, True the Vote launched a precedent-setting lawsuit against the IRS and its top leadership.

As a nationally recognized spokesperson on voters' rights, Catherine has appeared on television and talk radio, testified before Congress and state legislatures, and spoken to grassroots activists across the nation.

Catherine may still be a newcomer to politics, but she's rolled up her sleeves, put on her waders, jumped in to defend the Country – and she believes she's right where she's supposed to be.

Heavy hors'doeuvres, beverages and no-host wine bar

Deadline to sign up is Friday, February 10, 2017. Cost increases to $40.00 & $45.00 after this date.