Featured Guest
Crystal Wright
Author of the politically-incorrect-free-thinking-stereotype-busting blog "conservativeblackchick.com"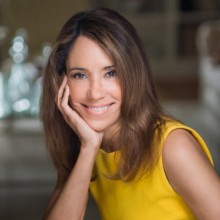 Crystal Wright is author of the new book, published by Regnery, titled Con Job: How Democrats Gave Us Crime, Sanctuary Cities, Abortion Profiteering and Racial Division. She is also a political pundit, editor of the popular blog, www.conservativeblackchick.com and principal owner of the Baker Wright Group, LLC a full service public relations firm. Crystal can be found on Twitter @GOPBlackChick.

Crystal Wright is a black conservative woman living in Washington, D.C. Some would say she is a triple minority: woman, black and a Republican living in a Democrat dominated city. She's contemplating moving back to her home state of Virginia, where her vote would count for something. Her goal is to get Americans thinking about whom and what they are voting for on the local and national level.

Crystal also has contributed articles to Toronto Sun News, CNN.com, the Telegraph, the Guardian, and Townhall. She regularly provides political commentary to several major news outlets, including CNN, Fox News Channel, Fox Business Channel, and conservative talk radio shows. In 2014, Crystal enjoyed becoming a regular guest co-host for conservative talk radio and Cumulus owned station WMAL's Washington Mornings and hosting WMAL's Saturday show.

When she's not in DC writing away, Crystal enjoys speaking to conservative groups like the Clare Boothe Luce Policy Institute. She was honored to speak at the Conservative Political Action Conference's 2014 meeting in a featured panel Why Conservatism is Right for Women. Crystal also spoke in 2013 at CPAC's 40th anniversary in a featured panel The Right View and the REAL Issues with four other distinguished conservative women. In 2012, Crystal was honored to speak about the rise of GOP women in politics to a group of Minnesota Republicans and joined other Republican women at CPAC Colorado in a panel discussion about the False War on Women. She also had the pleasure of speaking to students at the University of Tennessee, George Washington University, American University and Furman University and to numerous conservative groups around the country.

Crystal joined other panelists in a town hall discussion on state Voter ID laws hosted by the 2012 Congressional Black Caucus Annual Legislative Conference. During the 2011 Congressional Black Caucus ALC, Crystal moderated a panel discussion hosted by Congressman Allen West entitled Blacks in the Military: Past, Present and Future. Crystal also joined the World Journalism Institute's 2011 CPAC panel discussion on New Media & the Tea Party. She shared her perspective on how social media gave rise to the Tea Party and helped the Republicans sweep the 2010 mid-term Congressional elections and gain control of the House of Representatives. Crystal actively donates to conservative candidates.

Crystal earned a Bachelor of Arts in English from Georgetown University and holds a Masters of Fine Arts in Theatre from Virginia Commonwealth University.