Featured Guest
Kimberley Strassel
Author, Journalist, Member of the Wall Street Journal Editorial Board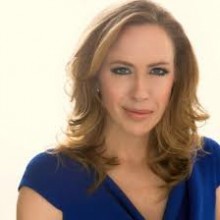 Kimberley Strassel is back by popular demand. She is a member of the editorial board for The Wall Street Journal. She writes editorials, as well as the weekly Potomac Watch political column, from her base in Washington, D.C.

Ms. Strassel joined Dow Jones & Co. in 1994, working in the news department of The Wall Street Journal Europe in Brussels, and then in London. She moved to New York in 1999 and soon thereafter joined the Journal's editorial page, working as a features editor, and then as an editorial writer. She assumed her current position in 2005.

Ms. Strassel, a 2014 Bradley Prize recipient, is a regular contributor to Sunday political shows, including CBS's "Face the Nation," Fox News Sunday, and NBC's "Meet the Press."

An Oregon native, Ms. Strassel earned a bachelor's degree in Public Policy and International Affairs from Princeton University.

Ms. Strassel is the author of "Resistance (At All Costs): How Trump Haters Are Breaking America" which makes the case that it is Trump's critics, in their zeal to oppose the president, who are undermining our foundations.
This book will be on sale at the event for $25.00 and Ms. Strassel will be autographing them.


Light Hors d'oeuvres, Beverages & No-Host Wine Bar


6:30 Social Time
7:00 Program Begins

Cost is $50.00 for WOW Members, $50.00 for WOW Member's First Guest, $75.00 for Non-members and additional guests, $25.00 for Young Professionals


Deadline to sign up is Wednesday, November 13, 2019. before the price increases. This event will fill up quickly so get your reservations in early. Reservations will close on Saturday, November 16 at 9:00 pm or earlier if it is sold out.


To Pay Online, c
lick on the RSVP button below. WOW members can get the special member price by logging in. If you have forgotten your User Name, please email
registration@womenofwa.com
. If you have forgotten your password, please click on "forgot password" to re-set it.
This is a very secure way to make your payments, even more so than mailing a check.


To pay by mail,
please send your check, made payable to WOW, by November 13 to:
WOW
P. O. Box 1771
Mercer Island, WA 98040


If you have any questions, or need help to register online please email Registration@womenofwa.com

Please note that we are unable to accommodate any walk-ins the day of the event.