Featured Guest
Victor Davis Hanson, Ph.D.
Senior Fellow in Residence at the Hoover Institution, Stanford University; Distinguished Fellow in History, Hillsdale College; Columnist, Author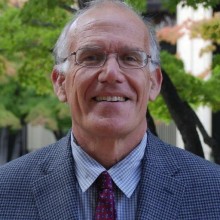 Dr. Hanson is an American classicist, military historian, columnist and farmer. He has been a commentator on modern and ancient warfare and contemporary politics for National Review, The Washington Times and other media outlets. He is a professor emeritus of Classics at California State University, Fresno, the Martin and Illie Anderson Senior Fellow in classics and military history at Stanford University's Hoover Institute and visiting professor at Hillsdale College. He was a presidential appointee in 2007–2008 on the American Battle Monuments Commission.

He is a supporter of Donald Trump, authoring a 2019 book A Case for Trump. Hanson defends Trump's insults and vile language as "uncouth authenticity", and praises Trump for "an uncanny ability to troll and create hysteria among his media and political critics. This book will be available for sale and autographed at the event.


Deadline to sign up is June 18, 2019. No refunds after June 18. Priority will be given to WOW members.
This is Women of Washington's premier annual event and it sells out quickly! Please send your reservation in early so you don't miss this great evening! Priority will be given to WOW members. Regretfully, walk-ins cannot be accommodated on the day of the event.

Please bring a donation to benefit the USO.
We will have a raffle to support the WOW Speaker Fund.
Invitations were mailed on May 7, 2019 to WOW members who are current with their 2019 dues. If you pay online, please email your meal choice to
info@womenofwa.com.
To pay by mail, please send your
check & meal choice by June 18
to:
WOW
P. O. Box 1771
Mercer Island, WA 98040
Please specify your guests' names and all meal choices:
B – Roasted Beef Tenderloin
F – Citrus Herb Roasted Salmon
V – Vegetarian Lasagna
Questions? Email
info@womenofwa.com