Featured Guest
Glen Morgan
Journalist, Property Rights Activist, Executive Director of the Citizens Alliance for Property Rights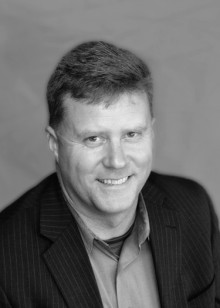 From the Chaos of Campaign Finance to Defending Property Rights - The Power of Activism
Glen Morgan is currently the Executive Director of the Citizens Alliance for Property Rights. Glen was the Grassroots Director and the Property Rights Director at the Freedom Foundation from 2011 until 2015. He enjoys creating videos documenting Big Government's abuses of citizens – particularly on property rights issues.

He is a frequent writer and speaker on property rights, the environmental movement, Big Government, and the importance of citizen activism. Go to his website wethegoverned.com to view his work and support his efforts.

Glen's articles have been reproduced in publications ranging from the Heritage Insider to local blog sites. He has also appeared on King 5 News, KOMO News, Fox News (Q13), KUOW (NPR), The David Boze show, Todd Herman (Seattle - KTTH AM 770), and a variety of other television and radio programs. He frequently testifies on property rights issues at local government hearings and at the Washington State Legislature. Glen is also known for writing opposition statements in the official voter's guide for voter-approved tax increases, challenging inaccurate and misleading ballot titles created by the AG for some initiatives, among other civic activity.

Glen has also been involved in attempting to address campaign finance reforms to make the process easier and simpler for political beginners. As part of his effort to study Washington State's campaign finance laws, he has filed over 400 Public Disclosure Campaign Finance complaints (from late 2016-2018). These complaints have resulted in over 50 lawsuits against state legislators, state senators, county Democratic Party committees, labor unions, judges, and other politicians who violated the Washington State's campaign finance laws. This includes 19 lawsuits filed by the Washington State Attorney General based on Glen's reporting – 18 of which have been settled with judgments.

Glen is also an investigative citizen journalist who frequently meets with anonymous whistleblowers from various state agencies, local governments, and political parties who want to expose wrongdoing where they work.

As a fifth generation Washingtonian, Glen's roots run deep in Washington State. His great-great grandmother helped start the Pike Place Market. He currently lives on a small tree farm in Thurston County with his wife and their four children.