Featured Guest
Kimberley Strassel
Author, Journalist, Member of the Wall Street Journal Editorial Board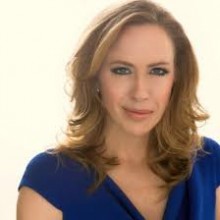 Kimberley Strassel is a member of the editorial board for The Wall Street Journal. She writes editorials, as well as the weekly Potomac Watch political column, from her base in Washington, D.C.

Ms. Strassel joined Dow Jones & Co. in 1994, working in the news department of The Wall Street Journal Europe in Brussels, and then in London. She moved to New York in 1999 and soon thereafter joined the Journal's editorial page, working as a features editor, and then as an editorial writer. She assumed her current position in 2005.

Ms. Strassel, a 2014 Bradley Prize recipient, is a regular contributor to Sunday political shows, including CBS's "Face the Nation," Fox News Sunday, and NBC's "Meet the Press." She is the author of "The Intimidation Game: How the Left Is Silencing Free Speech," which chronicles recent attacks on conservative nonprofits, businesses and donors.

An Oregon native, Ms. Strassel earned a bachelor's degree in Public Policy and International Affairs from Princeton University. She lives in Virginia with her three children.


Deadline to sign up is July 10, 2018.
This is Women of Washington's premier annual event and it sells out quickly! Please send your reservation in early so you don't miss this great evening! Priority will be given to WOW members. Regretfully, walk-ins cannot be accommodated on the day of the event.

Please bring a donation to benefit the USO.


We will have a raffle to support the WOW Speaker Fund.
Invitations were mailed on June 7, 2018 to WOW members who are current with their 2018 dues. If you pay online, please email your meal choice to
info@womenofwa.com.
To pay by mail, please send your
check & meal choice by July 10
to:
WOW
P. O. Box 1771
Mercer Island, WA 98040
Please specify your guests' names and all meal choices:
B – Roasted Beef Tenderloin
F – Citrus Herb Roasted Salmon
V – Vegetarian Lasagna
Questions? Email
info@womenofwa.com