Featured Guest
Christian Whiton
State Department Senior Advisor in the George W. Bush and Donald J. Trump administrations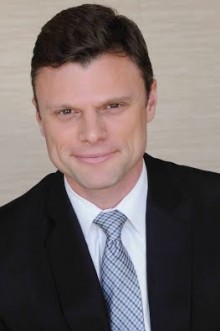 A Return to Our (Grass) Roots!

Women of Washington is excited to bring you a new and fun venue for our November event.

We will be having our November event with Christian Whiton at the Heywood Farms Barn in Redmond.

Please dress warmly and be prepared for mud and wet weather - boots and jackets are perfect!

We will have hosted wine, beer and soft drinks - and appetizers provided by your WOW Board.

We hope you will join us and bring your friends. This is an opportunity for us to unite even further.

Please register as soon as possible so we have an idea of headcount.


Christian Whiton is Senior Fellow at the Center for the National Interest, and a principal at DC International Advisory. Previously, Mr. Whiton was a State Department senior advisor during the Trump and George W. Bush administrations. He advised on public diplomacy, media, and East Asia issues. On the presidential transition, he served as the media advisor for the incoming Secretary of State and U.S. Ambassador to the United Nations during their Senate confirmations.

Mr. Whiton was a member of the board of directors for Radio Free Europe, Middle East Broadcasting Networks, and Radio Free Asia. He has held communications and policy roles on several presidential campaigns. Outside of government, he has focused on trade, public affairs, corporate communications, and political risk analysis. He previously worked for the corporate finance practice of KPMG LLP.

Mr. Whiton is the author of "Smart Power: Between Diplomacy and War" (Potomac Books), appears frequently on Fox Business and Fox News, is a Newsmax contributor, and has also appeared on BBC, CNBC, CNN, MSNBC, NHK, Sky News, and other networks. His articles have been published by the Wall Street Journal, Washington Post, Time, Daily Caller, National Interest, and numerous other publications. He edits "Super Macro" on Substack.

Hors d'oeuvres and Hosted Wine, Beer & Soft Drink Bar

5:30 pm. Doors Open
5:45 pm. Program Begins

The Deadline to Register is Thursday, November 5, 2021.


If you have questions or need help registering online, please contact [email protected]womenofwa.com.