Featured Guest
David P. Goldman
Author, Columnist (Spengler column) for Asia Times, Pulliam Distinguished Visiting Fellow at Hillsdale College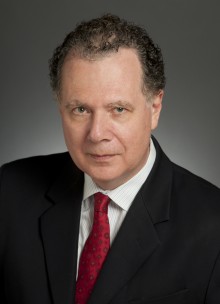 "Will China Become the Dominant World Power?"
David P. Goldman is president of Macrostrategy LLC, an adviser to institutional investors. He also is a principal of Asia Times, where he has written the "Spengler" column since 2001. He writes regularly for "PJ Media", "Claremont Review of Books", "Standpoint" (UK), "Tablet" Magazine, and other media. His work has appeared in "The Wall Street Journal", "Forbes", "The American Interest", "Commentary", and "First Things", where he was a senior writer during 2009-2011. His book How Civilizations Die appeared in 2011.

Mr. Goldman previously directed research departments at leading investment banks, including Credit Suisse and Bank of America, and was the recipient of several industry awards. Between 2013 and 2016 he was a partner at a Hong Kong investment bank. He consulted for the US National Security Council during the 1980s and more recently for the US Department of Defense.

He is a Senior Fellow of the London Center for Policy Research, a member of the advisory board of SIGNAL (a non-profit organization devoted to Sino-Israel relations) and a member of the board of advisers of "The Journal of American Affairs".