Featured Guest
Dr. Nadia Schadlow
Former Deputy National Security Director under the Trump Administration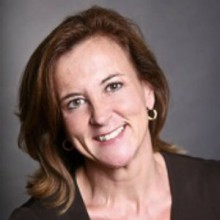 "The State of the World"
This is a Private Event for Women of Washington Members and Their Guests

Dr. Nadia Schadlow is an accomplished strategist and practitioner of national security who has served with distinction in leadership positions in government and the private sector for over 25 years. The principal author of the Trump Administration's widely praised National Security Strategy (NSS) and Deputy National Security Advisor for Strategy to the President, Dr. Schadlow is recognized for her deep knowledge of geopolitical trends and ability to develop and implement innovative solutions.

Dr. Schadlow's U.S. government experience includes senior leadership positions at the National Security Council and the Department of Defense. As the architect of the National Security Strategy, Dr. Schadlow coordinated strategic analysis and forged consensus across multiple government departments at the most senior levels. The resulting strategy paper was the first since the end of the Cold War to identify the return of great power rivalry as a central feature of global geopolitics. She completed the administration's NSS in nine months and delivered it to Congress within the first year of an Administration, an accomplishment without precedent. While at the National Security Council, Dr. Schadlow also advanced the need to develop a National Security Innovation Base (NSIB) and assessed the potential impact of disruptive technological developments for U.S. national security and defense policy. She also oversaw the development of regional and functional strategies to deal with the most complex national security challenges facing the United States, including Iran, Russia, North Korea, China, the proliferation of weapons of mass destruction, and transnational threats. Earlier in her career, Dr. Schadlow served in the Office of the Secretary of Defense as the first Country Director for Ukraine.

Dr. Schadlow has written frequently on national security matters. Her most recent book, War and the Art of Governance, has been described as a "critically crafted must read" by Secretary of Defense Jim Mattis. Her writings have also appeared in The Wall Street Journal, Armed Forces Journal, The American Interest, War on the Rocks, Parameters, and several edited volumes.

Dr. Schadlow was elected as Chair of the Army War College Board of Visitors, served on the Defense Policy Board, and is a Life Member of the Council on Foreign Relations. She has lectured widely including appearances at the United States Military Academy, National Defense University, Naval War College, and other Professional Military Educational institutions. She served as an adjunct professor at Sacred Heart University in Fairfield, CT. Dr. Schadlow received a B.A. degree in Government and Soviet Studies from Cornell University, and M.A. and Ph.D. degrees from the John Hopkins School of Advanced International Studies (SAIS).

Premium seating is available as described on the invitation that was mailed to all Women of Washington members. If you would like premium seating, you will need to pay by check to: WOW, P. O. Box 1771, Mercer Island, WA 98040 by May 10, 2018.