Featured Guest
Ann McElhinney
New York Times best-selling author, journalist, film producer and director, standup comedian, and one of the world's most successful crowd funders.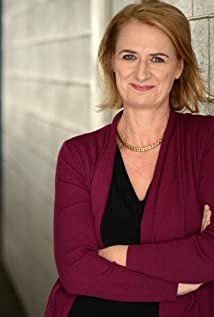 Most recently, Ann produced the movie, My Son Hunter, a biopic of Hunter Biden which has received universal praise on the right, while driving the left crazy. It was directed by Robert Davi and stars Laurence Fox, John James and Gina Carano. You may purchase and view the film HERE. The Epoch Times described My Son Hunter as a "brilliant Biden satire" that reaches "Shakespearean-level tragicomedy."

She and her husband, journalist Phelim McAleer, have also written the New York Times Best SellerGosnell – The Untold Story of America's Most Prolific Serial Killer, published by Regnery and available on Amazon, Barnes & Noble and Books A Million. The book debuted at No. 3 on Amazon's Best Seller list, selling out three days after publication.

They have also produced and directed the documentaries FrackNation, Not Evil Just Wrong, and Mine Your Own Business.Ann produced Gosnell: The Trial of America's Biggest Serial Killer, a true crime movie based on the crimes of Kermit Gosnell and his abortion clinic. The movie was screened in more than 700 theaters across the country and was the only movie screened in the White House during the Trump presidency.

Additionally, she recently released a six episode true crime podcast about Kermit Gosnell. Serial Killer True Crime Podcast Click hear to listen for free and leave a 5 star review. The podcast reached No. 10 in all true crime podcasts worldwide.

Ann is highly entertaining and brilliant. She spoke to WOW for the first time in 2010.


Heavy Hors d'oeuvres, Coffee/Tea. Iced Tea
and No-Host Cash Bar

The Registration Deadline is Wednesday, October 5, 2022 by 3:00 pm.

5:30 Doors Open - Registration
5:30 - 6:15 VIP reception with speaker
6:15 Hors d'oeuvres served
6:45 Program begins

VIP Option: The VIP option includes a seat near the guest speaker's table, front & center, as well as a hosted wine reception with the speaker, prior to the event. This price is available to WOW members and one guest only.

If you have questions or need help registering online, please contact [email protected].